Traditional Cremation VS Direct Cremation
July 02, 2021
When your loved one departs, an immediate need to make new decisions arises. Even if your beloved chose cremation for their final disposition, you might not have enough knowledge about where and how to proceed with it. An excellent way to relieve your stress is to collect all the essential information regarding different cremation services.
Cremation Trends in the U.S.:
Over the last decade, there has been an upsurge in the popularity of cremation. According to the NFDA's Cremation & Burial Report for 2020, the estimated burial rate for this year was 37.5%, and the cremation rate had risen to 56.0%. This growth rate indicates that more than half of the total Americans who died in 2020 were disposed of by cremation.
Two Popular Types of Cremation: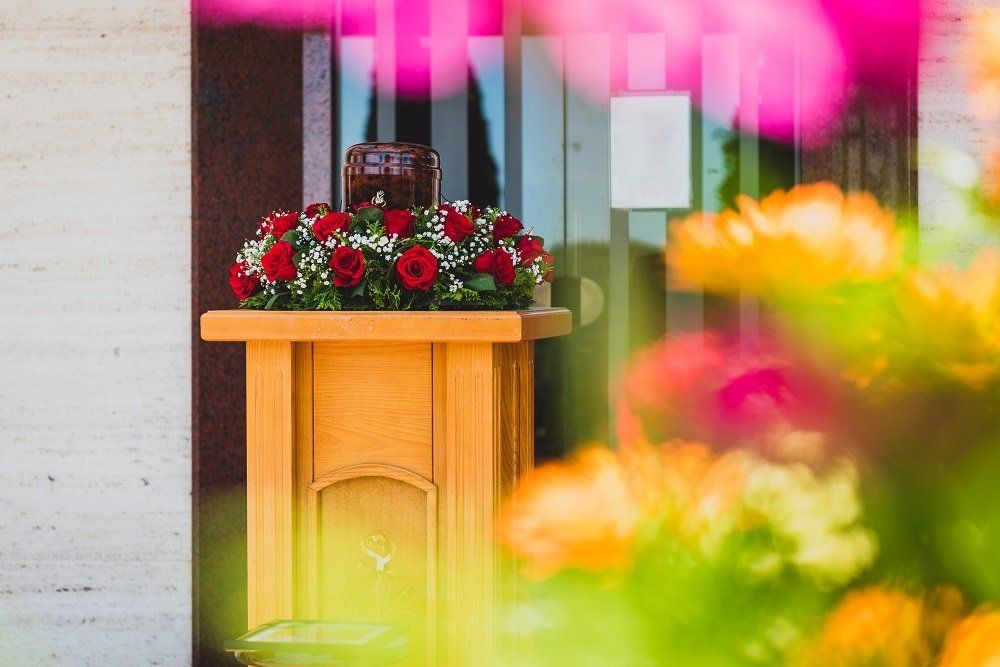 Although you might think of contacting a local traditional funeral home as the first thing to do, learning about different cremation options will assist you in making an informed decision.
These options include:
1. Traditional Cremation
In a traditional cremation, the departed person's body is sent to the funeral home from the place of passing and kept there for a few days. Then the body undergoes the costly procedure of embalming, is dressed, and prepared for a viewing ceremony. After the funeral, the body is moved to the crematorium for the actual cremation. Later the cremated remains are received by the family.
2. Direct Cremation
In direct cremation, the departed is taken directly from the location where the death occurred to the crematorium, the cremation takes place once the permit for disposition is registered without any body preparations. This type of cremation is a suitable option for people who wish to have a celebration of life after the cremation. The ashes are later delivered, and the family can then arrange a memorial service, an interment ceremony, or a private scattering.
Differences between Traditional Cremation and Direct Cremation:
Before reaching a final decision, identifying the important differences will help you pick the right one.
Affordability
Traditional cremation with a funeral ceremony costs between $5000 - $7000 on average, whereas direct cremation service may cost $1000 to $1500. A direct cremation is the most cost-effective type of cremation because it doesn't cover the more extravagant expenses of a traditional funeral. Direct cremation does not include:
Purchasing a coffin or casket
Organizing a viewing service
Payment for extensive transportation
However, it's necessary to remark that the difference between both options' costs does not associate direct cremation with a lower degree of care. A Direct Cremation ensures the best quality of care and treats you and your departed loved one respectfully.
Benefits of Direct Cremation:
By choosing cremation that offers flexible options, families can experience a little comfort while preparing to say goodbye to their loved one. The straightforwardness of direct cremation provides some overlooked advantages.
It is a more affordable alternative to a traditional funeral service.
Direct cremation is a faster process because it lacks the necessity to make additional arrangements. For some relatives, the quicker their loved one is cremated, the sooner they get closure.
A final advantage of direct cremation is that it gives you more time to concentrate on emotional healing and the freedom to plan a memorial later when you're ready. You can bid farewell to your beloved in a unique way without being tied to a regular ceremony.
Who is More Likely to Gain Benefit from Direct Cremation?
People who believe that a conventional funeral would create more debt than they can easily handle.
People who wish to have a memorial celebration at an independent venue.
People who have shared their wish to be directly cremated with their family, having considered all the shortcomings and drawbacks.